深圳大学计算机与软件学院黄惠特聘教授团队(可视计算研究中心http://vcc.szu.edu.cn)在《ACM Transactions on Graphics》(影响因子4.218)上发表了论文《Learning How Objects Function via Co-Analysis of Interactions》。深圳大学为第一完成和第一通讯单位,该团队助理教授胡瑞珍为第一作者,特聘教授黄惠为通讯作者。该团队所在的计算机科学与技术学科属于广东省优势重点学科和国家特色专业。
Distinguished Professor, Founding Director of the Visual Computing Research Center and Director of the Shenzhen Key Lab of Visual Computing and Visual Analytics. She received her PhD in Applied Math from the University of British Columbia (Canada) in 2008 and another PhD in Computational Math from Wuhan University (China) in 2006. Her research interests include Computer Graphics, Point-based Modeling, Image Processing and Scientific Computing. She is the recipient of 2015 NSFC Excellent Young Scientist Grant, 2015 Guangdong Technological Innovation Leading Talent Award, 2014 Guangdong Outstanding Graduate Advisor Award, 2013 CAS International Cooperation Award for Young Scientists, 2012 CAS Lujiaxi Young Talent Award and 2011 Shenzhen Peacock Talent Award.
Assistant Professor. She received her Ph.D. degree in Applied Math from Department of Mathematics at Zhejiang University and joined VCC in 2015. From Oct. 2012 to Oct. 2014, she visited the GrUVi Lab of Simon Fraser University. Her current research interests are in the areas of computer graphics, especially in shape analysis, geometry processing and fabrication. She has published 5 papers in leading journals and major conferences, e.g., ACM Transactions on Graphics (SIGGRAPH & SIGGRAPH Asia) and Computer Graphics Forum (SGP). She is the recipient of 2015 Shenzhen Peacock Talent Award.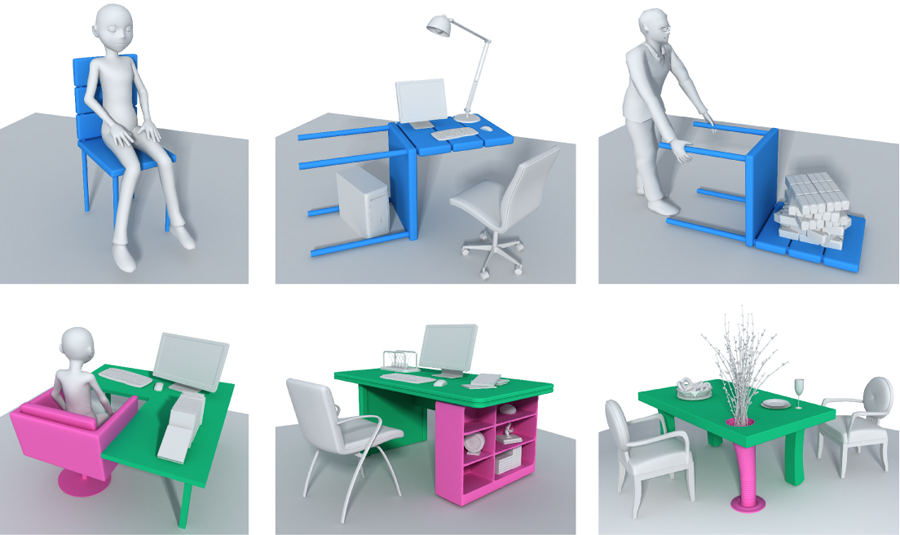 《Learning How Objects Function via Co-Analysis of Interactions》
该工作提出了一个协同分析方法来学习物体实现功能的方式,并能提取属于同一个类的物体的共享功能特性,同时可以成功在物体上定位出对功能起决定作用的曲面块,整合形成对应于这个物体类的数学功能模型。以学习到的多个物体集的功能模型为基础,计算机能够智能理解对于未被置于场景中的单个物体的功能性。而通过对于功能区域的定位,该工作学习提取的功能模型使得几何增强物体功能性和构建多功能物体的自动三维建模成为可能。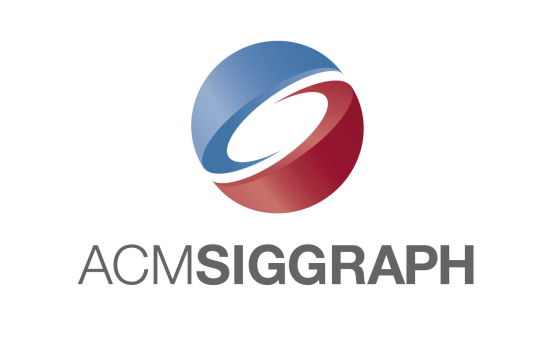 ACM SIGGRAPH(计算机图形图像与交互技术)是世界上影响最广、规模最大,同时也是最具权威的一个集科学、艺术、商业于一身的国际展览及万人大会(没有之一),被称作计算机图形图像研究领域的"奥斯卡"。该会议所录用的技术长文全部直接发表在国际图形最顶尖期刊《ACM Transactions on Graphics》上。
研究成果链接:http://vcc.szu.edu.cn/research/2016/ICON2/